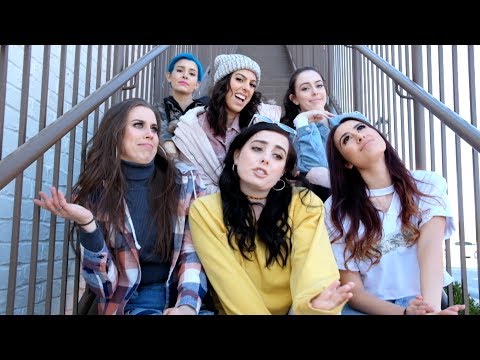 Description:
We answer our messages on Patreon! Join the family and get close with us 😁❤️ https://www.patreon.com/Cimorelli
STREAM THIS COVER ON SPOTIFY: https://open.spotify.com/track/2nzuUTVvdCOOU9iyO5qyP4?si=87P1Ib6PTRGtlFRXaAHnHg
ITUNES/APPLE MUSIC: https://itunes.apple.com/ca/album/the-middle-single/1363164638
Hope u have as much fun watching our cover of THE MIDDLE by ZEDD, MAREN MORRIS AND GREY as we did making it. Just trying 2 do our part for the American ppl 🇺🇸
hahahaha
New album "Sad Girls Club" available worldwide!
SPOTIFY: https://open.spotify.com/album/41taYFZ5kRnzZm44Pt1fML
ITUNES/APPLE MUSIC: https://itunes.apple.com/us/album/sad-girls-club/id1299853300
SNAPCHAT: ItsCimorelli
INSTAGRAM: http://instagram.com/cimorelliband
MERCH: http://cimorellimusic.com/store
WEBSITE: http://www.cimorellimusic.com/
FACEBOOK: https://www.facebook.com/Cimorelliband
TWITTER: https://twitter.com/cimorelliband
WE LOVE YOU GUYS :D